Investing in Cricinshots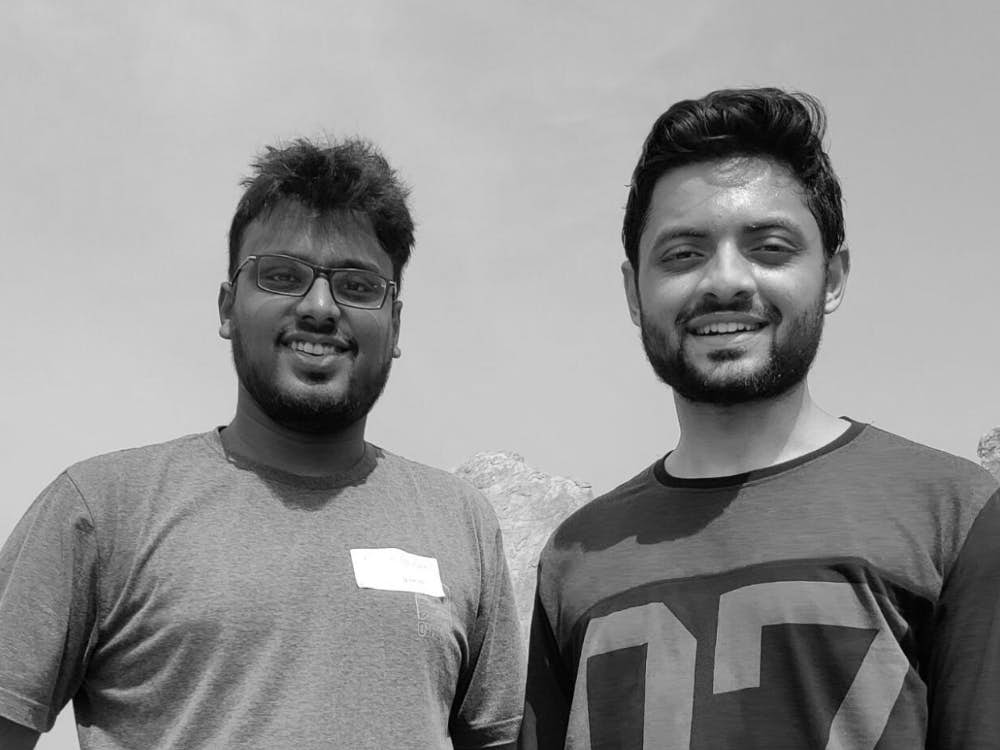 As experienced global investors looking at emerging ideas in Web3 and blockchain, we continue to believe that strong Indian founders will shape the future of Web3 including gaming infrastructure and applications, especially those that facilitate the onboarding of the next billion users to Web3. Web3 is dramatically expanding the design space within gaming, allowing for new business models, plus decentralized ownership and control. We are thrilled to back 21-year-old award-winning game developers and designers, Harsh Savergaonkar and Aditya Kasibhatla, who, with Cricinshots aim to redefine gaming experiences for the next generation of gamers and cricket fans in India and beyond.
Gaming gets a (much-needed) makeover with Web3
Gaming has increasingly become ubiquitous. With nearly three billion gamers worldwide, it is a force that cannot be ignored. One of the largest consumer Internet categories (a $200 billion market, one larger than Hollywood and Music combined), gaming is very likely to drive the mainstream adoption of Web3 and digital assets. 
Web3 gaming allows for a much superior player experience owing to better ownership, community involvement, and interoperability. It has also enabled interesting models such as Play-to-Earn (P2E) or Play-and-Earn that when done sustainably, can solve a key challenge - that of the lack of return on investment on the time and money spent by players.
Introducing Cricinshots: where Fantasy gaming meets Collectibles and Card games
Optimized for high retention and engagement, Cricinshots is the world's first Web3 game focused on cricket strategy. It has been conceptualized very differently compared to unsustainable P2E economies, or platforms that are reliant on licensed IP for NFTs. 
Set in the 30th century, Cricinshots players build an intergalactic team, join leagues, and defeat opponents in a strategic never-before-seen cricket gameplay. This unique intersection of fantasy gaming, collectibles, and card games has the promise to deliver something that existing games lack: 
Strategy elements that progressively make the gaming experience stickier.
Traditional cricket games do not offer any return on investment on the time or money spent by the players. 
Existing fantasy games do not offer year-round engagement and depend on live sports events. Since teams reset after every match, the lack of continuity also presents a real issue. Such games also require an upfront investment from the players who are also unable to own the teams they play with. 
Most collectibles are NFTs that offer no utility. Existing games also compromise on sustainability with respect to the game economy and are just Web2 games offering Web3 elements such as NFTs.
Through the confluence of fantasy gaming, collectibles, and card games, Cricinshots aims to create a gaming experience that surpasses any of the existing games.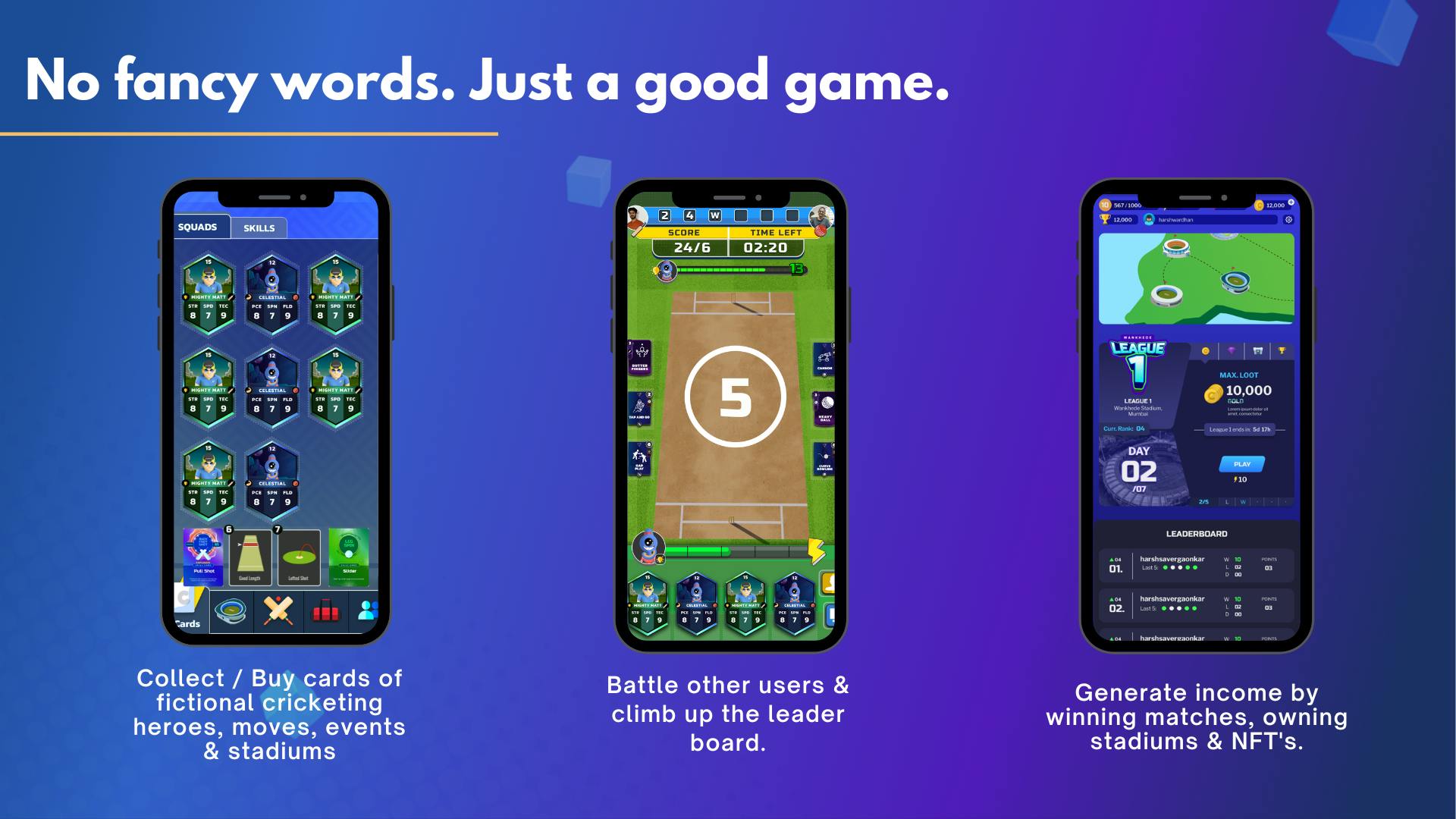 Gameplay and Utility first
The players are critical to any gaming ecosystem and the existing games do not allow for them to be entitled to any upside in a meaningful way. While enabling utility to players is an afterthought for most existing games, Cricinshots places it at the forefront, facilitating a Play-and-Earn setup. The team is following a bottoms up approach to building a meaningful and long-term gaming experience that puts the user at the core.
Unlike most Play-to-Earn games, Cricinshots is free to play without any upfront investment from the player. Its Play-and-Earn mechanic allows gamers to leverage their skills and time into rewards through winning matches, or owning stadiums and a variety of NFTs. In building Cricinshots, the team has focused extensively on building a fun gameplay experience with a sustainable game economy, where users can enjoy perpetual ownership of their game items.
Gamers turned founders
In our conversations with Harsh and Aditya, it became evident that they have a clear understanding and articulation of the pain points faced by gamers: a much-needed tenet for any team building in this space. 
What started as a side-project to build an analytics platform for cricket soon pivoted to becoming the world's first Web3 game focused on cricket strategy. Since then, the team has mobilized communities across cities to educate people about Web3. The ambition and hustle of this young team has been exceptional. They received multiple awards including the Startup India Seed Fund scheme from AIC Bimtech and the BeliefDAO grant from BuidlersTribe. They are also a part of the inaugural TegroX cohort (by Tegro), were the first runner-up at the Young Founders Forum by Huddle, and finalists at HCL <> Cricket Australia Techjam, as well as the regional winners and national finalists at the Global Student Entrepreneur Awards. During the initial stages of building the startup, they also received support from IdeasToImpacts Hub, AIC Bimtech, and MIT TBI.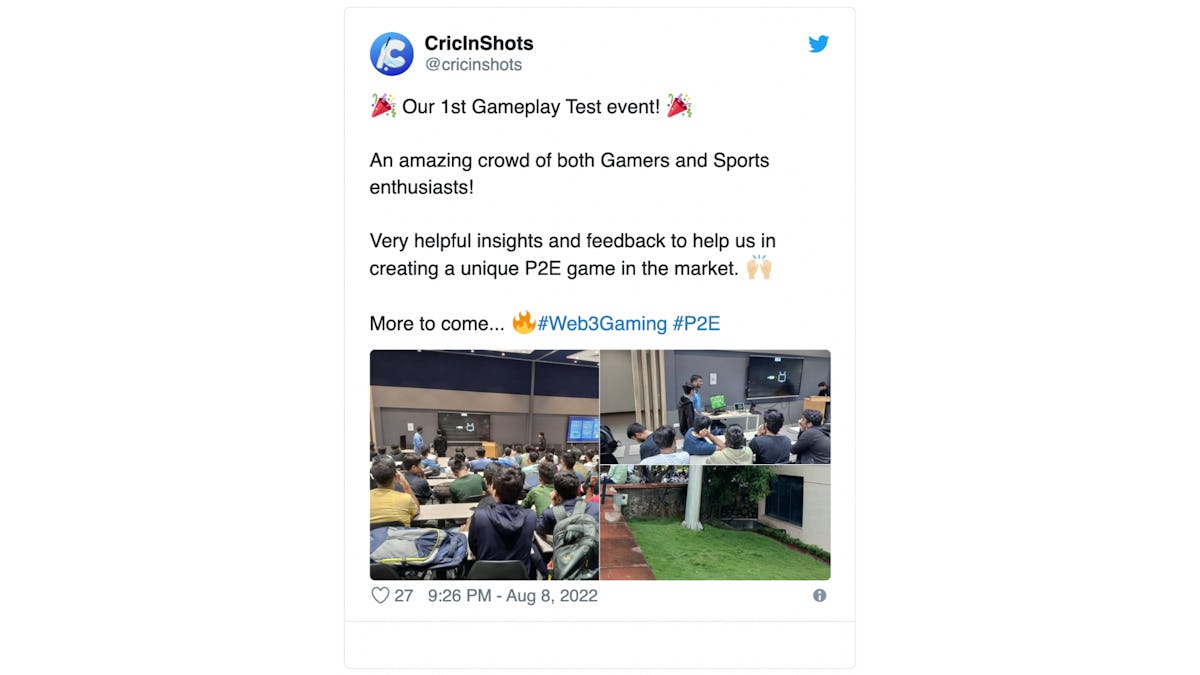 With a clearly defined product roadmap and a nuanced understanding of gamer personas, Harsh and Aditya are using their gaming experience to build something truly engaging. Cricinshots is one of the many games the team envisions building under Wega Labs, gameplay and utility first gaming studio. The larger vision is to build games in multiple genres, which will come together to form an interoperable metaverse.
Read more about Cricinshots' pre-seed round funding as appeared in Business World. 
To experience this new-age gaming experience, sign up on Cricinshots' waitlist here.