Quit your job, start having a bigger impact on the world
As a founder you'll need to be on location for the first phase of the program. It's an intense, but very fun and rewarding ten weeks as teams are formed and ideas created. For the second phase of the program, for about four months, you can and should be located where it makes most sense for building your company.
Section anchor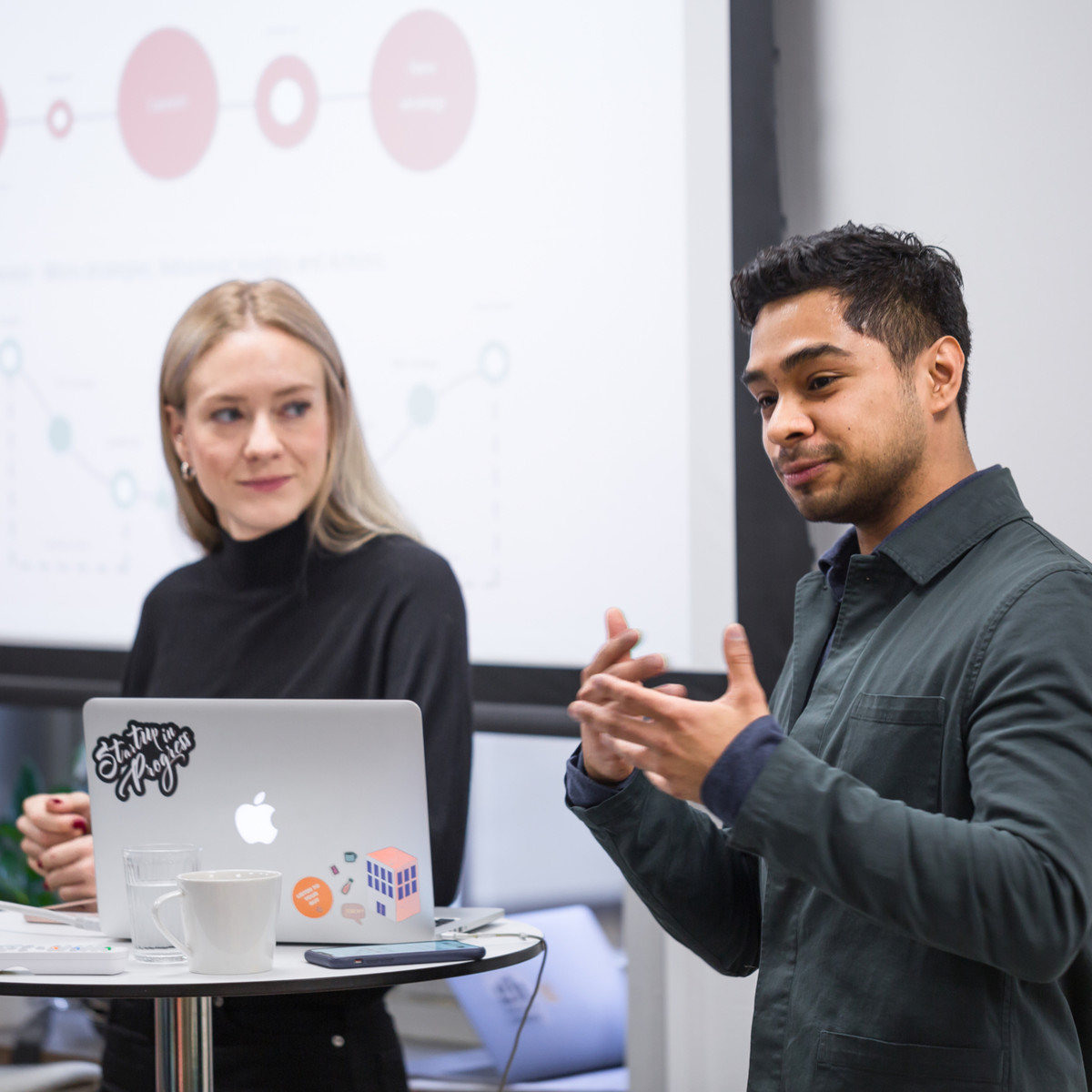 Meet your co-founder
We make a big effort in selecting a diverse group of people for our programs. This allows you to find the right co-founder with a complementary skill set and different experiences from your own.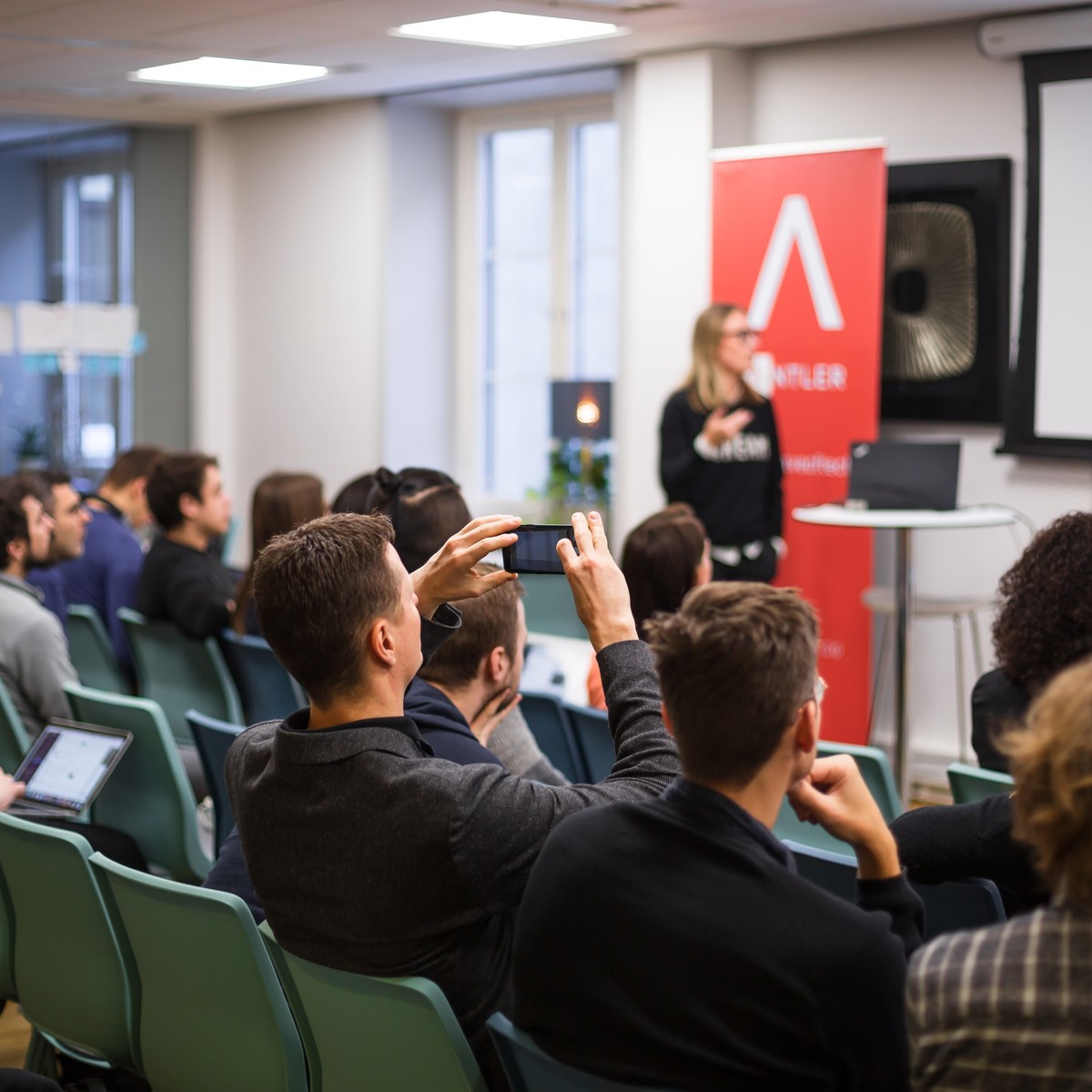 Grow your network
An intro from the right person can make all the difference. We connect you with door-openers, industry experts and successful entrepreneurs from all over the world.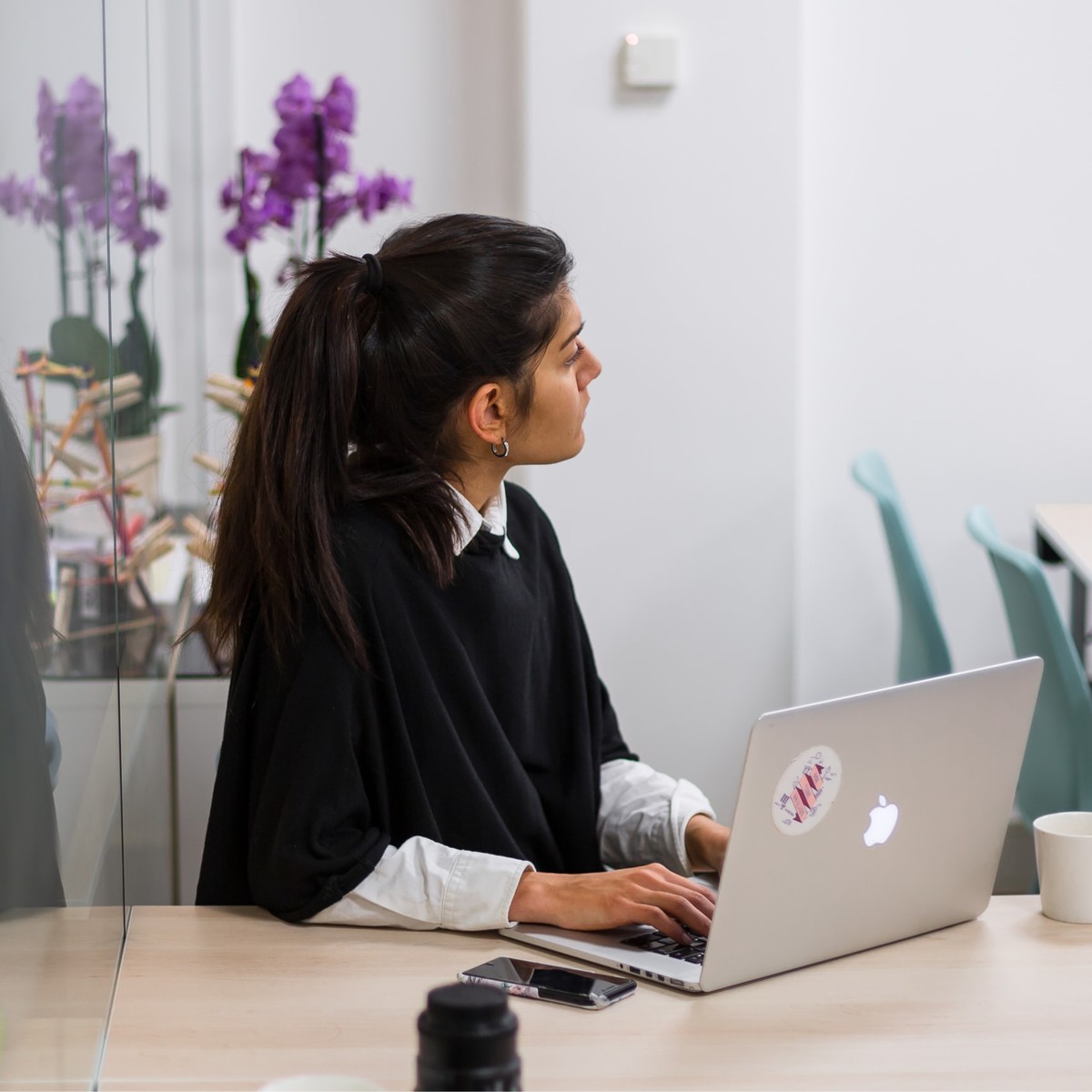 Get funding
All participants get an individual grant during the first phase of the program to enable them to focus full-time on building their products. Select teams get a pre-seed investment from Antler and continued support during the second phase of the program.
Who is the ideal Antler founder?
In each program we typically have around 30 different nationalities. On average, the founders have worked for nine years before starting their journey at Antler. In the selection process, we look for an inner drive, a clear spike, and grit.
Inner drive
You're a self-starter and can motivate yourself and others to join your mission. You set high goals and have proven an ability to achieve them.
Spike
That strong attribute which enables your skills and experiences to stand out from the crowd. You have deep knowledge in an area where you can form a foundation of your company's competitive advantage.
Grit
Your source of energy never runs low. You always find a window when the door closes. You have the willingness and ability to keep going when you're faced with obstacles.
How to join our program
Apply in one minute
Don't have a Linkedin profile?
Step 1: Apply with your LinkedIn

Apply in less than a minute: All we need from you is a link to your LinkedIn profile and email address. We'll take care of the rest.

Step 2: Online assessment

If we select your profile for the next step, we'll send you personality and aptitude tests. We'll also have a chat with you over the phone to get to know you better and to give you a chance to get to know Antler better.

Step 3: Interviews

Once our team has evaluated and approved your profile, we'll meet you for interviews with our local team and coaches.
Being part of the Antler experience
Founders decide to join Antler for a variety of reasons. Some are looking for an investment, others come to find the right co-founder. Some come for the coaching and support from mentors, and others want to be in an inspiring environment with other founders. Everyone becomes part of a strong community of exceptional people and get friends for life.
1

Full speed from day one

Build a strong founding team

Phase 1

Before the program starts we invite you to our Slack channel for all 60-100 participants in your program. Discussions typically start immediately and some pitch their ideas to see if anyone is keen to team up, while others start exploring areas together. The program kicks off with intense weeks of hackathons, team building exercises and meetings with experienced founders.

Session examples

Presentations by experienced founders
Workshops and team challenges
Mini bootcamps and hackathons

FAQ

What if I don't find the right co-founder?

We do a lot of activities to make sure as many as possible team up early in the program. This is an important decision and we won't force anyone to team up. We work very actively with co-founder pairing and see it as one of the most important things we do. We encourage an open and direct environment and support founders who may break up to try new constellations.

2

Validate the problem

Test and iterate product ideas

Phase 1

When a team has decided to start building, you "track out" and get assigned a dedicated team coach. We encourage all teams to meet real, potential customers as soon as possible to validate their problem statements and ideas. If you're working on something similar to what Antler team members or our advisors have built or invested in before, your coach will ensure you connect with these people as early as possible.

The coaching sessions

Weekly coaching sessions will make sure you're on the right track and progressing as fast and effectively as possible. Along with guidance from your coach, you'll be mentored by experienced founders, investors and industry experts.

Session examples

Team coaching
User research
Thoughtful presentations

FAQ

How do I know that I'm working on the right product?

At this point, it's more about the problem you're addressing than what features you're planning to build. Is it a real problem? Is there a big enough market? What attempts have been made in this area in the past? If your potential customers show a clear interest and a willingness to pay, you're probably on to something.

3

Investment decision

Pitch to Antler's investment committee

About ten weeks into the program all teams pitch to the investment committee. The investment committee represents our investors in the funds and consists of Antler's general partners and external, professional seed- and venture investors. Leading up to this day, you will pitch to your coach and advisors, and get feedback along the way. We invest in strong teams with a clear problem-team fit and products with big potential. We look for external validation in terms of sign-ups, interested customers, contracts and more.

What we look for

External validation of the problem
Strong co-founder team
Product/team fit
Traction to date
Potential

Our terms

Antler invests about US$100,000 for a small stake in each company. The exact amounts varies depending on location. To cover the cost of the program, all companies invested in are required to pay a program fee of around US$40,000.

FAQ

What if my team doesn't receive funding?

We invest in products that have a big potential and are a good fit for venture capital. Not all teams will receive investment, in which can they can continue on without Antler and our team will try to make introductions to other investors who are a better fit. Some participates who don't gain investment also decide to join one of the other teams who got funding to help build that business instead.

4

Build and get early traction

Start shipping products, close your first customers

Phase 2

We guide you through the process of incorporation, founder agreements and more, so you can focus on building your business. During this period, founders get more done than anything possible outside the program. Teams continue meeting their coach and work towards getting your business pitch ready for demo day.

What traction looks like

Paying customers
Releasing your product
Shipping frequent product updates
Recruiting great people
Building valuable partnerships
Acting fast on customer feedback

FAQ

How do you prepare for demo day?

Demo day is a big event where you pitch to a room full of investors. Having a great pitch is important, but what you present and what you have achieved is more important. Focus on gaining traction with product and customers, that's what matters. We give you presentation training and coach every team to ensure they feel comfortable before the big day.

5

Demo day

Pitch to angel investors and venture capitalists

Each program ends with a demo day where all startups pitch to hundreds of angel investors, seed investors and venture capitalists. You will be on stage convincing investors why they should join your mission and journey. We also have an area where each startup can showcase their work for interested investors and show product demos. Our demo days are attended by investors from all over the world.

FAQ

How much do people raise after demo day?

After demo day, our startups typically raise between US$500,000 to US$1.5M. Some close their round very close to demo day while others start the fundraising process on demo day.

6

Alumni network

Antler continue supporting you as you scale your business

The Antler program is just the very start of your company's journey. We will continue supporting you as much as we can. We're already seeing examples of companies that were formed in Singapore or Stockholm moving to New York and London and get support from our teams there. All teams will be invited to our alumni network and have direct access to other like minded founders.

Global community of founders

Stay connected with the founders from your program and meet others from Antler programs around the world. Our growing alumni network will help you stay connected and scale your business.

FAQ

What successful companies have been built in Antler?

We're very impressed with the companies the founders in our programs have built so far. Sampingnan is connecting companies with freelance agents in Indonesia and is experience a tremendous growth, for instance.