Ideas matter. Especially the ones outside the classroom.
The Antler India Fellowship gives no-strings-attached $20,000 to college students chasing ideas and side hustles so that they can tinker, fail, learn and build the startup of their dreams. Take the road less travelled. Applications for the first cohort are now closed.
India's coolest platform for the next generation of student founders
$20,000 x 16 weeks x 10 of India's brightest = 🌋🤯 💯
🚀 A platform for your entrepreneurial dreams
It's never too early to start a company and as an ecosystem, we are yet to unlock the massive potential of students.
Antler India Fellowship is designed as a space for students to experiment, fail and learn as they turn their ideas into a business. We do that through a hands-on program to understand the nuances of building a startup, facilitated by some of India's top domain experts and mentors.

We supplement this with a $20,000 grant (without taking any equity) so that students can focus on building instead of worrying about salary or placements. In short, there has never been a better time to be a student entrepreneur and we want to propel these ideas to fruition. 
The best ideas are born out of heaps of experiments and here's your chance to build the next big thing - while in college.
The What
🔍 We are looking for India's brightest students who want to build audacious companies of tomorrow. 
$20,000
To explore, experiment, fail, build and make your entrepreneurial dreams a reality. What's the catch, you ask? Well, there's none.
Use the grant to
☑️ Pay yourself a handsome salary
☑️ Hire an all-star team
☑️ Scale your company
☑️ Use it at your discretion. No questions asked.
Section anchor
Join the Antler India Fellowship
Applications are now closed.
Don't have a Linkedin profile?
Eligibility criteria

You must be a student or a recent graduate from an Indian college/university. Deferred placements? Or dropped out of college? Apply away!

Application deadline

The applications for first cohort are now closed.

Head to the FAQ section to know more about the application process and program.
Great, you'll now receive our start-up news!
You can edit locations in your email preferences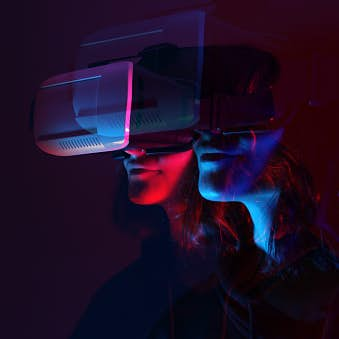 Section anchor
Are you building for the metaverse? 
or Disrupting the mental wellness space?
or Unlocking human potential in a radical way?
We're interested in all these and more.
🤝 Here's what we have in store for you
Learn from people who've been there and done that.
$20,000 grant, no-strings-attached

Capital should be the least of your worries. Pay yourself a handsome salary or hire an all-star team, we won't get in the way. This grant is given equity-free. Post-program, you will have the opportunity to raise pre-seed funding from Antler India.

Program with world-class mentors

Understand the building blocks of a successful startup and get your idea validated by mentors from all parts of the ecosystem. Get 1:1 mentorship from leaders in the industry you are building in.

Community & Peer-Network

We believe that our global network is yours and want to open up access to the best kind of peers, mentors and investors in the future. You can turn to your fellow AIF entrepreneurs and make them your solid sounding board.
🔍 Who are we looking for?
👩‍💻 Builders who yearn to build the companies of future
🧩 Doers who show a strong bias for action
🔨 Non-Conformists who want to smash the status-quo
🎯 Believers who acknowledge the power of technology to change the world
💫 Dreamers who can think big / have a big-picture vision
Doesn't sound like you? We particularly love people who can't be put under a label. Sounds like you? Either way, send us your ideas!
Hear from some of our portfolio founders who started up while in college!
We started up with a few months left for graduation and we were very new to the startup ecosystem when we came across Antler. Their exceptional team has been a blessing to us - they have given us more guidance than we could have asked for. Any student founder would be lucky to have them as supporters!
Muskaan Sancheti and Raghav Jhawar
Co-founders of The State Plate
Bangalore 2021
What happens after?
At the end of the program, you present to the Investment Committee in May-June 2022.
Should we decide to invest in you, you will receive funding in the range of $175k to $250k at 10% equity and will join a growing global portfolio of companies and founder-peers.
You will gain access to our global platform to scale your company internationally.
We can provide you with follow-on capital as your startup grows and scales.
Portfolio support and all perks (worth $1M+) available to our portfolio companies will be available for you to use during the program. We'll help you take your startup to the next level. 
Head to the FAQ section to know more about the application process and program. If you'd like to apply directly for a pre-seed investment, you can apply here.
📅 Important Dates and Timelines
Application start date: Nov 17, 2021

Application deadline: Dec 12, 2021

Final Program Selection Decision: Jan 7, 2022

Program Start Date: Jan 17, 2022

Mid-Program Check ins (TBD)

Program End Date: May 10, 2022

Pitch Date: May-June 2022
About Antler India
Launched in 2020, Antler India is on the path of deploying $100M in India in the next 3 years, backing the country's most exceptional founders. We are a startup's first institutional backers. We currently do pre-seed investments in the range of $200k for earliest stage founders, even at a concept or idea stage. Moreover, we are a rare global institutional fund dedicated to this stage in India, and we can support founders through multiple stages in the first 4-5 years of the journey with significant reserve capital for future rounds. 
All-in-one platform to manage & grow online + offline fitness business. Scheduling, sales & marketing tools for yoga studios, fitness studios & gyms.

codedamn enables people to practice coding concepts while they're learning them. We do this by giving them a real coding environment within browser.

Humit is a bite-sized audio sharing and discovery platform that turns music into a social-first experience.

PeakPerformer helps an organization enable, empower and upskill leaders at all levels.

The State Plate is an e-commerce company on a mission to sell high-quality, authentic regional food products from states across India.

Gladful is an online protein foods brand for kids and families that combines formulation innovation, fantastic taste and nutritional functionality.

PulsOps is a no-code observability and analytics platform for high-velocity operations teams.

Bold Finance aims to revolutionize the ~$85 billion unorganized gold loan market, by leveraging existing jeweller networks to source and dispense gold loans.

A new-age platform for high-yield investment products composed of curated retail loans that earn yields up to 18% per annum.

Leveraging the power of cryptocurrency, Flint offers a range of passive investment assets to its users.