ConsumerTech claps back at Covid with creative pivots and innovative products - just look at Mys Tyler, the fashion platform solving fit for all

The ongoing coronavirus pandemic has changed countless industries, forcing the rapid adoption of new technologies in order for businesses to survive the long-term impacts of lockdowns, border closures, and social distancing. 
ConsumerTech brands have arguably been some of the quickest to adapt and respond to these uncertain conditions. Just look at Razer, the gaming hardware manufacturer turned to developing a covid-safe, high-tech face mask. Even startups have been birthed as a result of increased demand for faster testing for covid patients, such as Antler portfolio company Test At Home, an easy, DIY, accurate, home-based oral fluids testing technology for COVID-19 and other health biomarkers. 
But if we look at ConsumerTech more closely, specifically the B2C space, there are some specific trends such as 5G, mobile, and increased consumer spending with nearly US$4.29 trillion worth of purchases in 2020 (up from $3.46 trillion in 2019), that makes it an appealing space for investors looking to back early innovators.
One company poised to take advantage of this convergence of timing and technology is Mys Tyler, a B2C fashion ConsumerTech brand, that aims to ​​solve the retail "fit dilemma" by matching women to like-minded, like-bodied content creators to make shopping easier and more successful.
Helping women find the perfect fit in a $500 billion market
"We're helping women find the perfect fit in a $500 billion market," says founder and CEO Sarah Neill. "We're creating a platform that gives women a better, more empowering experience. If you're a size 20, the only people that you see on our app are size 20 and thereabouts. If you're a size eight, you see people that are size eight, so you feel the app is for you.
"People care more about influencers that they see as authentic, like them, and relevant. Just look at the shift of power from macro-influencers to micro-influencers. Even in terms of commerce, it's all about personalisation. Taking data and using it to serve up highly personalised experiences."
If you read any fashion industry report right now, you will see that Mys Tyler is hitting most of the current trends from micro-influencers to the creator economy, personalisation, mobile-first, even platforms.
"Fashion e-commerce has been shifting to social-commerce as shoppers seek to see items worn by people they trust."



"Fashion e-commerce has been shifting to social-commerce as shoppers seek to see items worn by people they trust," says Bede Moore, Managing Partner of Antler in APAC. 
"ShopStyle and RewardStyle are two platforms that leverage affiliate marketing, and influencers to connect shoppers to brands. Both drive more than US$1bn annually, which RewardStyle's latest year driving US$2.9bn - this is achieved through their marketplaces of over one million brands and hundreds of thousands of content creators."
Antler first invested in Mys Tyler in mid-2020, after Neill built the company with the Australian arm of the early-stage VC.
"Mys Tyler is taking a unique human-centred approach to solving the fit problem in fashion - one of the largest issues in e-commerce," said Moore. "The company has global scalability potential and impressive guerilla traction demonstrated by 80,000+ users of body quiz MVP."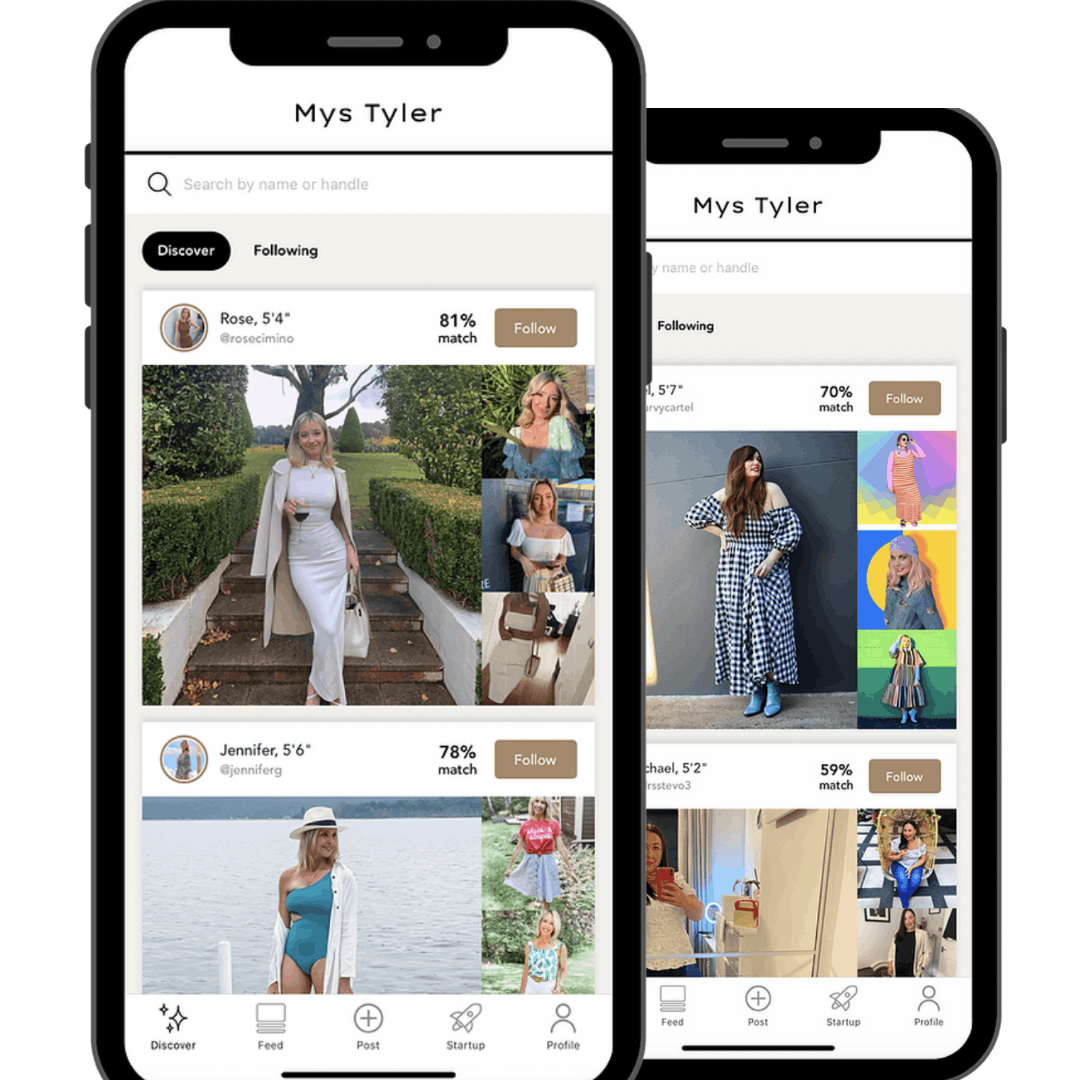 Global expansion with the help of the Antler network
Following the initial cash injection, Neill has gone on to prove Antler's hypothesis about the business, not only raising seed funding of more than $1 million from former Westpac chief executive Brian Hartzer, property and retail giant Mirvac's venture arm Mirvac Ventures, and Antler, but also, just this month, Neill moved to New York after building a significant user base in the US market. 
"Antler's investment allowed us to build our product and spend money acquiring our first users, and then go out and pitch to investors to raise our seed round," says Neill.
"The New York team also helped with relocation to the US, so that we could establish a presence in North America by providing supporting evidence to support my application. 
"In the US, they're really excited about consumer and particularly platform businesses. Being here is going to give me a higher chance of raising a significant round to be able to take Mys Tyler to the next level.
"Not only that but 40% of our market is in the US and Canada. Australia is a great place to launch, but the US is going to be our biggest market, and being on the ground makes a big difference. 
"We want to raise US$5-10million in our next round. For us to do that, we need hyper-growth".



"We want to raise US$5-10million in our next round. For us to do that, we need hyper-growth, and that really just means being on the ground, building our local team, and working with media and partnerships. 
"Our focus is getting the US up and running and moving really fast, then meeting with prospective investors so I can develop relationships now so that we'll be in a strong position when we are ready to start raising."
So far, the business' defensibility is strong and well-positioned to make good on Neill's ambitions.
While there are a number of players with markets in the space, there are few with an algorithm platform. And with more than 100,000 women on the Mys Tyler app, Neill has captured enough data to build a powerful engine that will take emerging competitors years to catch up on. Being a first mover in the space is its competitive advantage, now they are focused on being the first scaler.
Traction and growth on the uptick
As of September 2021, Mys Tyler has been downloaded by more than 100,000 women from over 100 countries, they are partnered with thousands of brands, and have a loyal and diverse community of over 500 fashion content creators.
"We like the early traction Mys Tyler is getting since its recent app launch, Sarah has done an incredible job attracting users to the app and keeping them engaged," says Moore.
"We believe Mys Tyler's combination of fashion, e-commerce, and influencer marketing will provide a huge market potential with VC backable returns."



"Fashion is the largest B2C e-commerce segment in the world, projected to reach US$1trillion by 2025. In 2020, fashion e-commerce direct at women was estimated to be US$321billion. Mys Tyler cleverly sits at the intersection of fashion, e-commerce, and influencer marketing, which we believe will allow them to build a great company."
And as for the broader industry, Mys Tyler aims to solve one of its biggest issues: fit.
"We aim to reduce the return rate from where it's sitting at about 40%, which is inefficient and demoralizing for consumers, is costing the industry almost a trillion dollars a year, and has a flow-on environmental toll as a result of all the extra shipping, packaging, and the returns that end up in landfill," says Neill. "We believe we're addressing the biggest issue in fashion e-commerce, competing against an inefficiency that exists, and by doing so will be helping consumers, the industry, and the environment."
Mys Tyler is an Antler portfolio company. Learn more about Mys Tyler, or download the app.
This article was written by Sarah Kimmorley, VP of Marketing and PR at Antler.

Antler enables exceptional people to create exceptional companies. If you want to become a startup founder, find the perfect co-founder and create impactful companies to shape the future, apply now and begin your Antler journey.